Hot selling calacatta quartz stone for countertop with 2CMM/3CM and size3200*1600MM model 1008-3
Product Detail
Product Tags
Model 1008-3 pattern is designed with the mountain shape and look more grand after installed as kitchen countertop. Quartz stone is always with different color designs to meet the market demand. Each color can bring the different taste and happiness to users. People also focus well for the slab design and also the feeling of products. Quality is also the concern of consumers. We adopt strict processes for products like raw material checking, staff training, production process checking and finished goods inspection etc.
 Calacatta Quartz Stone Seri
| | |
| --- | --- |
| Product Name | Calacatta Quartz stone seri |
| Material | Approximately 93% crushed quartz and 7% polyester resin binder and pigments |
| Color | Calacatta, Carrara, Marble Look, Pure Color , Mono, Double, Tri, Zircon etc |
| Size | Length:2440-3250mm,width:760-1850mm,thickness:18mm,20mm,30mm |
| Surface Technology | Polished, Honed or Matt Finished |
| Application | Widely used in Kitchen countertops, bathroom vanity tops, fireplace surround, shower shall, windowsill, the floor tile, wall tile and so on |
| Advantages | 1)High hardness can reach 7 Mohs;2)Resistant to scratch, wear, shock;3)Excellent heat resistance, corrosion resistance;4)Durable and maintenance free;5)Environmental friendly building materials. |
| Packaging | 1)All surface covered by PET film;2)Fumigated Wooden Pallets or A rack for big slabs;3) Fumigated wooden pallets or wooden crtaes for deep processing container. |
| Certifications | NSF, ISO9001, CE, SGS. |
| Delivery Time | 10 to 20 days after receiving the advanced deposit. |
| Main Market | Canada, Brazil, South Africa, Spain, Australia, Russia, UK, USA,Mexico, Malaysia, Greece etc. |
Horizon Quartz stone advantages:
1.Horizon quartz stone series products by more than 93% of natural quartz sand as aggregate with a variety of accessories.

2.After negative pressure vacuum, high frequency vibration molding, heating curing and other production methods through 26 complex processing technology produced from the plate.The surface structure is extremely tight, dense and porous, hard texture (Mohs hardness 7), water absorption rate is almost zero, with other decorative materials can not be compared with the stain resistance, wear resistance, pressure resistance, high temperature resistance and other properties.
Ite

m

Result

Water Absorption

≤0.03%

Compressive strength

≥210MPa

Mohs hardness

7 Mohs

Modulus of repture

62MPa

Abrasive resistance

58-63(Index)

Flexural strength

≥70MPa

Reaction to fire

A

1

Coefficient of friction

0.89/0.61(Dry condition/wet condition)

Freeze-thaw cycling

≤1.45 x 10-5 in/in/°C

Coefficient of linear thermal expansion

≤5.0×10-5m/m℃

Resistance to chemical substances

Not affected

Antimicrobial activity

0 grade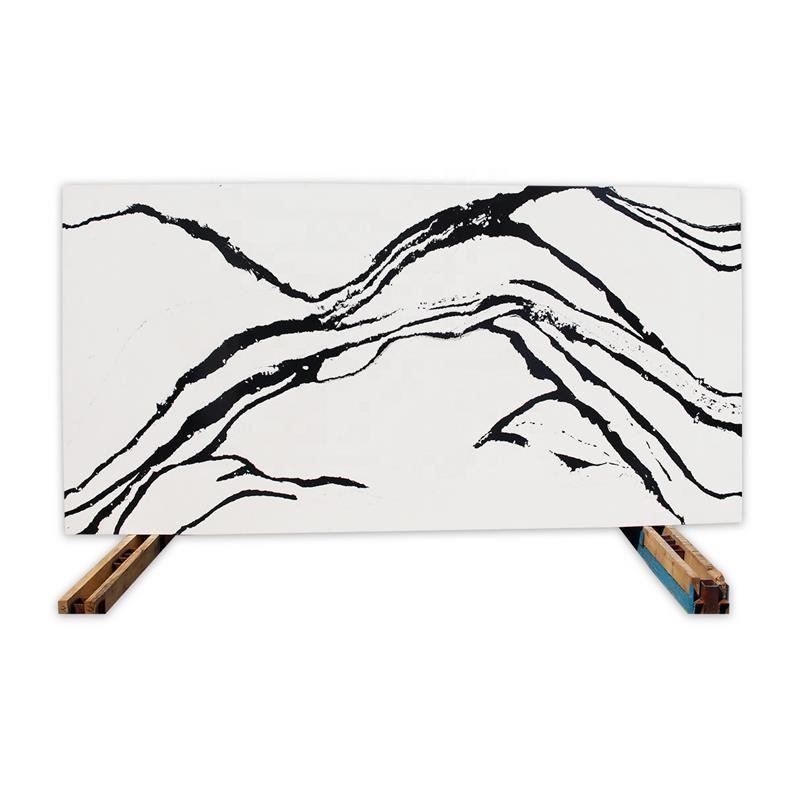 ---
---